If you are at a time when you want to learn to paint, improve or simply create the work you want, in this article we are going to recommend 10 ideas for you to start painting a picture, either at home or anywhere in your city.
The best of all is that it is a very economical option, besides, we give you the ideas, you just have to get down to work.
10 ideas for painting a picture
Here are the 10 best ideas for painting a picture that we have selected for you and that we believe that more than one of them will be to your liking. And if in the end you decide to do one of them, do not hesitate to share it with us on our social media.
Let's start with the ideas!
1. Your best friend, abstract art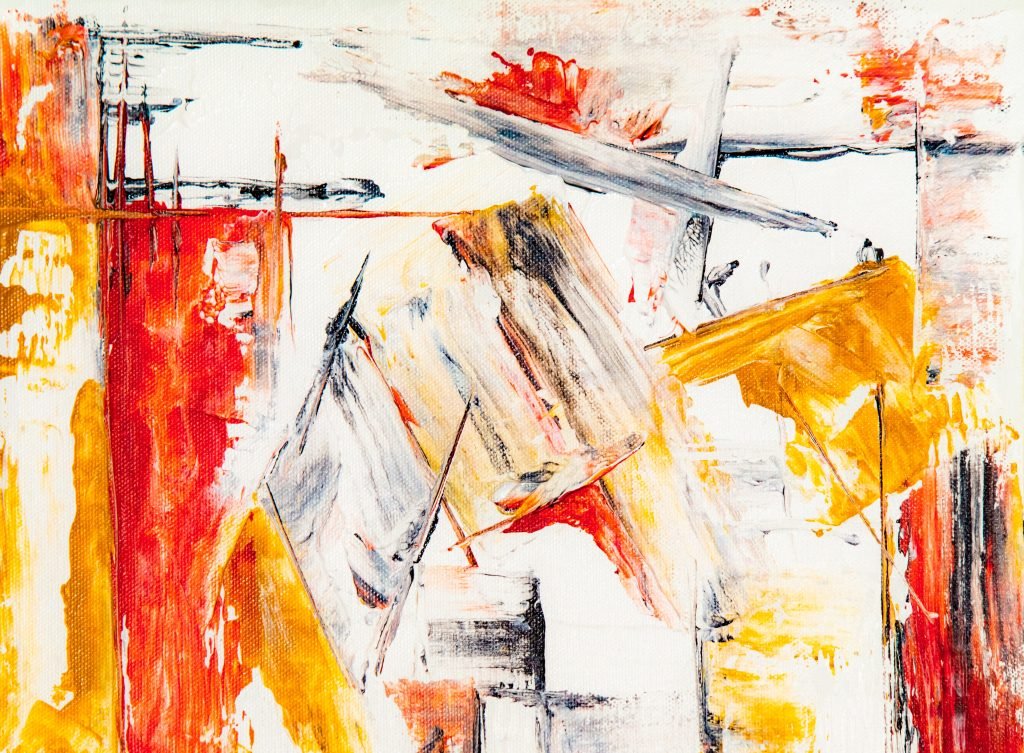 As the title says, abstract art is going to be your best friend, your ally. Is there anyone or anything that says that anyone can't make abstract art? No, isn't there? That's why we suggest that you get down to work and dedicate yourself to paint your painting using this technique.
The best thing about this technique is that anyone can do it, you can get better or worse, more colorful or less, but take our advice, you can paint your picture regardless of the result.
Just paint with brush strokes and see what comes out.
2. Originality before quality
Well, let us clarify this title for you. You may be a great painter and you are just looking for ideas to paint your next picture, however, you may be a beginner or, as many think, a painting neophyte. But let us tell you that, unless you are a professional artist, quality is not your priority, although who knows what the result will be.
We are not saying that you can't paint a quality painting, but, as it surely is for you, look for an original idea to paint a picture. Don't just stick to the classic sunrises, still lifes, among others. Look for that touch that you surely have and start painting a picture that will leave others open-mouthed, even if you have obtained a disastrous result.
3. Black and white will always be your best friend.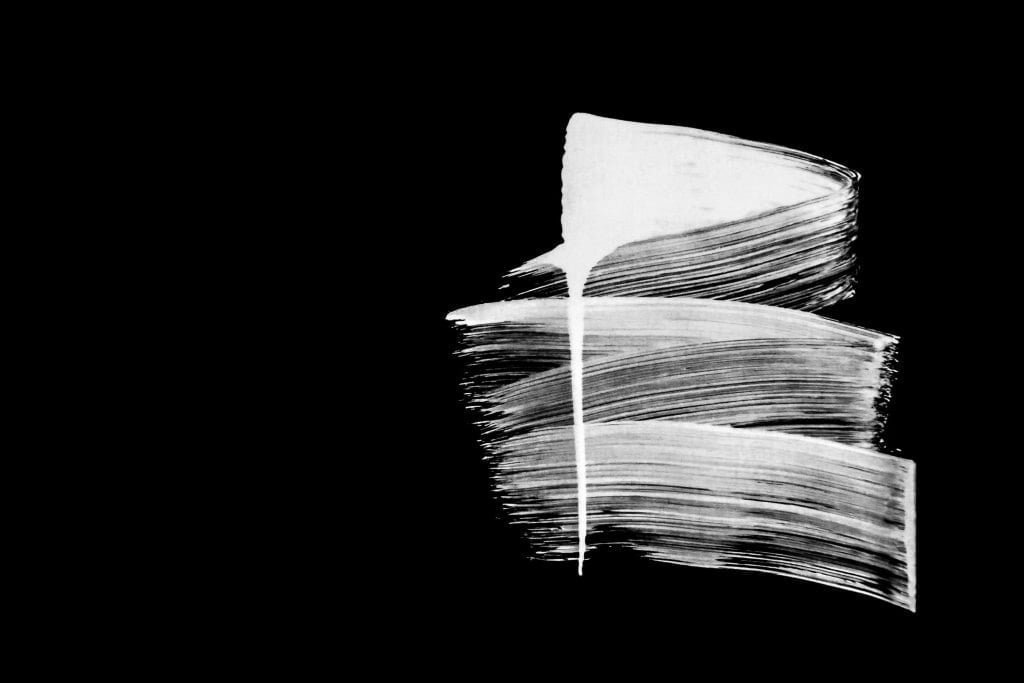 It has always been said that a person who does not know how to dress can resort to black and white to avoid tremendous mistakes, well, when painting a picture we think it is the same. Who can tell you that painting black dots, stripes or whatever you can think of, cannot be art.
Painting a picture using the colors black and white is a very simple task that anyone, even the most clumsy person in the world, can do. So you don't lose anything by trying, right?
4. Mix any technique with DIY art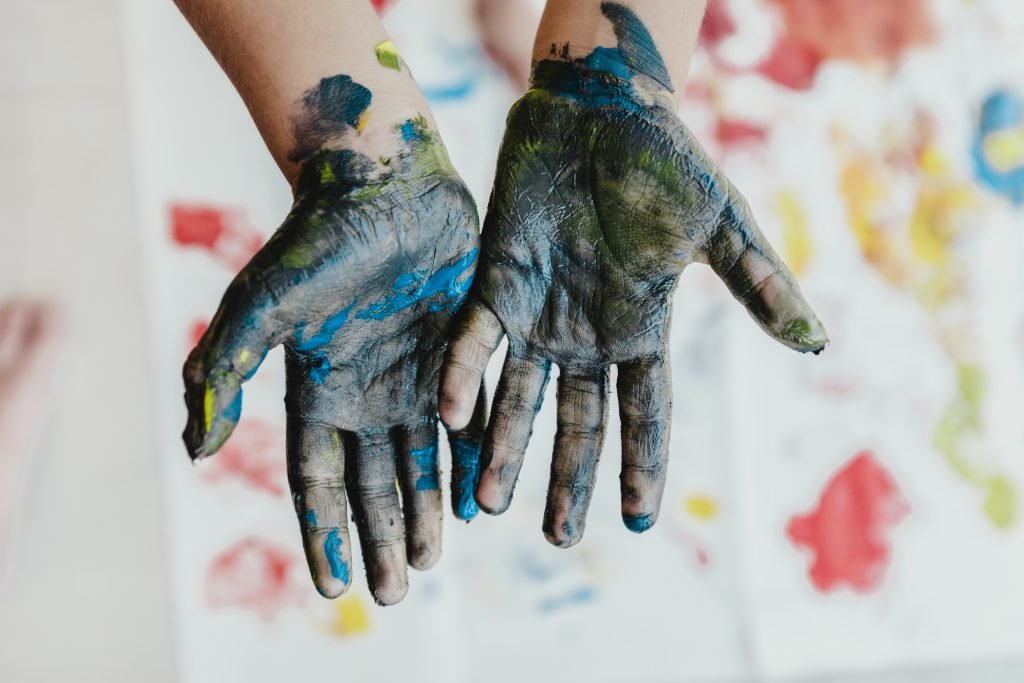 First of all, in case you don't know what the acronym DIY means, let us tell you that it refers to "Do It Yourself", que en español significa «Hazlo por ti mismo». Seguramente estés pensando que si el cuadro lo vas hacer tú, ya es un DIY, ¿verdad? En efecto, no te equivocas, pero déjanos añadirle un extra.
If you prefer, you can paint a picture by applying any technique and focusing on classic materials, but why not add a little bit of fun to the whole thing? Maybe it's time to get out the brushes and paint a picture with the first thing you can find, anything you have at hand, be it a sponge, a napkin or handkerchief, anything that can be used as a tool to paint a picture.
So, choose your object and have fun.
5. A classic for beginners, geometric art.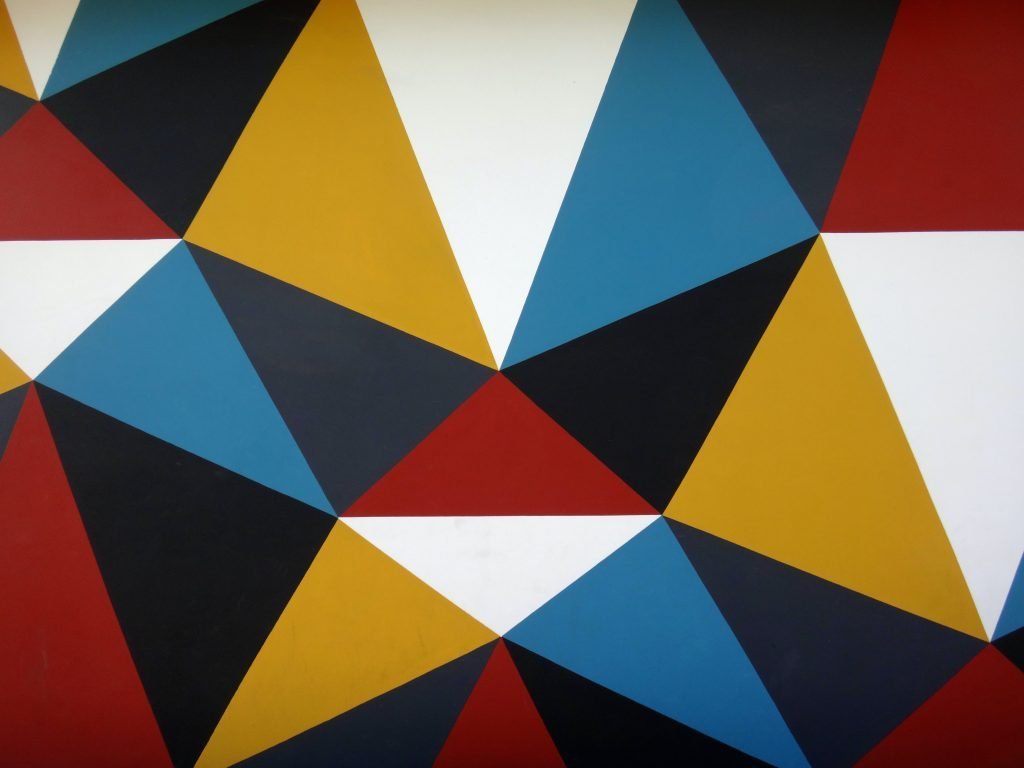 All of us, including you, have made geometric figures in notebooks when we let our imagination run wild during class hours or when you wanted to avoid falling asleep, it was always a good way to keep the mind active.
For this same reason, why not move from paper to canvas? It may be a little more complicated, but you're sure to have a blast painting a picture by mixing geometric shapes. And don't worry about the result, if it's done by yourself it will be worth it.
But if you really don't like it, you can always give it as a gift to someone close to you with some excuse, problem solved!
6. Art inspired by real life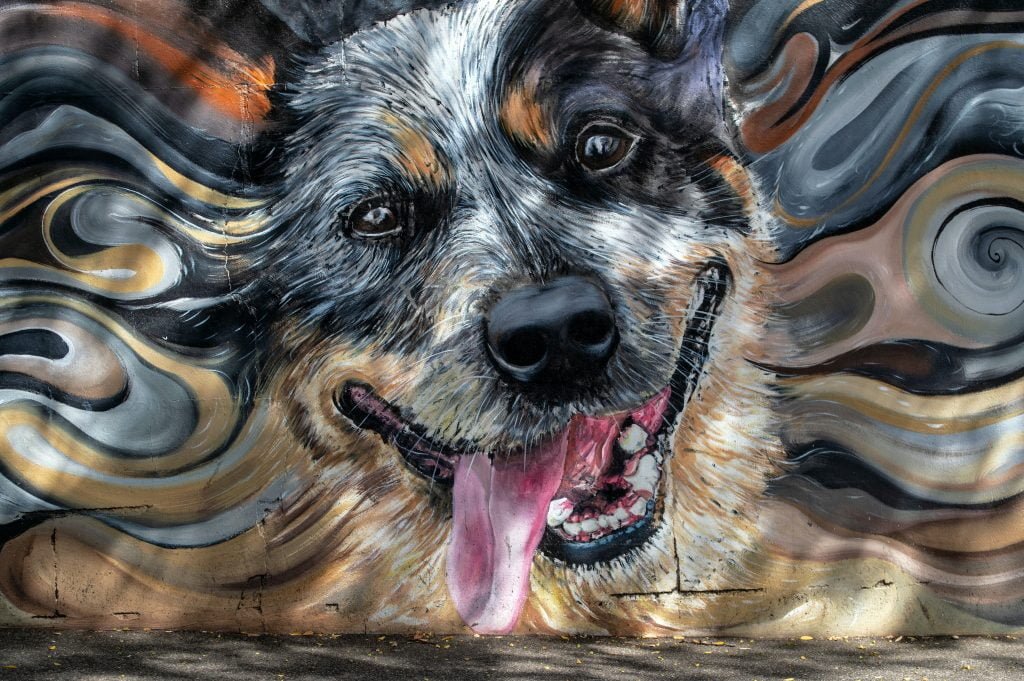 To paint a picture you don't need to have a super creative idea or make the weirdest or most original painting ever. No, you just need something to paint and get to work. That's why we recommend that you take inspiration from real life to paint a picture.
You can choose anything, whether it's your favorite mug, your pet if you have one, a tree, an element of nature around you, etc., anything goes. If you feel brave, you can try painting a room in your house or even a part of your body, like your eye, your hand, your lips, whatever.
Choose your inspiration and start painting a picture, there are no excuses!
We leave you more ideas so you won't lack inspiration: a flower or pot, the sea or a lake, your favorite album, a book, the moon, the sun, the sunset, a balloon, some fruit or vegetables, and much more. Some are of a higher level, but you can leave it for when you improve your technique and if you are already a crack at painting, go ahead.
7. Imagination in art and art in imagination.
As the title implies, art and imagination are two things that usually go hand in hand when you talk about them, and one of the reasons why you are reading this article is because you are having a day when your imagination doesn't want to help. That's why you are looking for ideas, but if on the other hand, you are super creative and imaginative, take advantage of it! Use the gift of imagination.
But let's be clear, sometimes having a crazy imagination can be a bit difficult, so we're going to give you some ideas to start with. I'm sure you'll come up with crazier paintings than the ones we've mentioned. You can paint a picture with the following ideas:
A person growing flowers from his head.
Choose a scene from your favorite movie and recreate it as you imagine it. Also valid for your favorite book.
A dog flying like Iron Man.
And here we leave the ideas, sure you can think of many more.
8. Natural art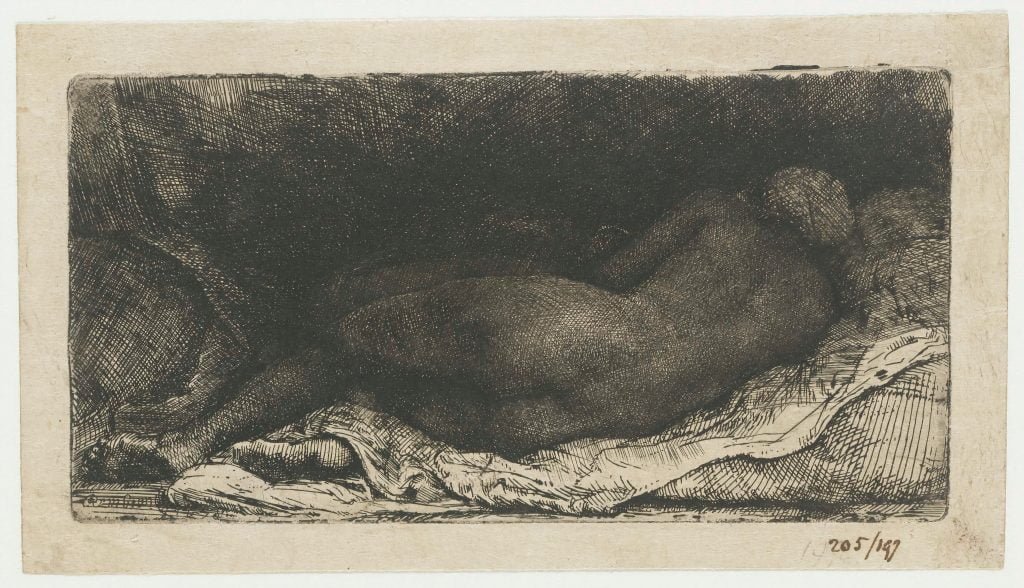 I don't know if you're thinking about nature or not, but if so, error! If you are a person who already knows a bit about art or you are trying new things, painting a painting of someone in nature is also an option.
If we think about it and leave a little bit of modesty aside, works of art have almost always revolved around the nude, even some religious works, so why shouldn't you be able to do it? Here the objective is for you to paint, so you don't have to pose, but everyone is free to do what they want.
If you are still embarrassed, don't choose a model, just draw an image that already exists, because if we are honest, it's not the first time you see someone naked and it won't be the last. Besides, maybe you'll meet someone and you'll be your Rose's Jack, or vice versa.
So let's bare our thoughts and paint a picture in the purest natural style.
9. Nature in art
Continuing with the natural, now we suggest that you paint any element of nature that surrounds you. This could also be part of art inspired by real life, but nature is so immense that it deserves a point for itself.
So, a perfect idea is to start painting a picture with any element of nature, be it the sun, the moon, a cloud, different flowers, even the sky. Anything you can think of.
Also, if you want to give it a touch of originality, you can always mix nature with your imagination. After the result, God knows what can come out of it.
10. Color in art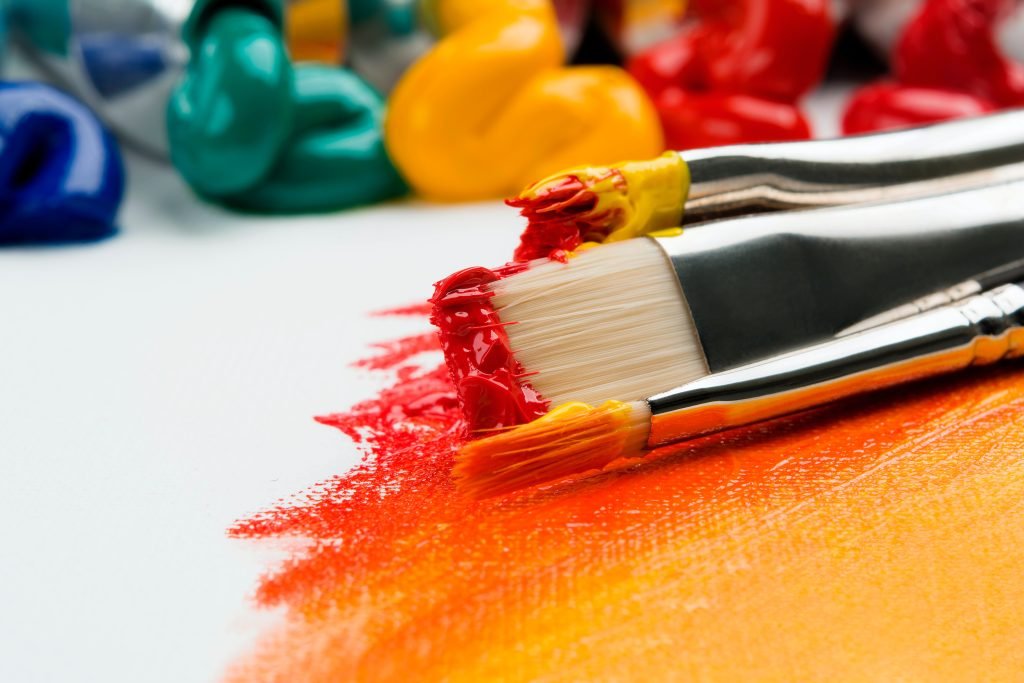 Last but not least, color. One thing that characterizes any artwork is color, whether you choose from the saddest to the most cheerful color in the world. It's not exactly a technique or even an idea that you can draw inspiration from, but color always helps.
If you don't have an idea or just want to try and see what comes out, do something similar to abstract art, just throw colors around wildly, mix them up and see what comes out. You may get a pretty regular artwork, but maybe you will be surprised and create the best artwork you could have ever imagined.
So choose the colors you like the most and start painting a picture so colorful that it's hard to look at, or not.
We have already given you our 10 ideas, even some more, so all that remains is for you to get down to work. Also, if you don't have the material or you don't want to paint a painting alone at home, don't worry, come to Wine Gogh and book your place to come and enjoy and paint a painting worthy of any idea that comes out of your head.
The best of all is that, although we propose different options when it comes to painting a picture, you can do whatever you want, so if you like any of the ideas in this article, just come and get to work.